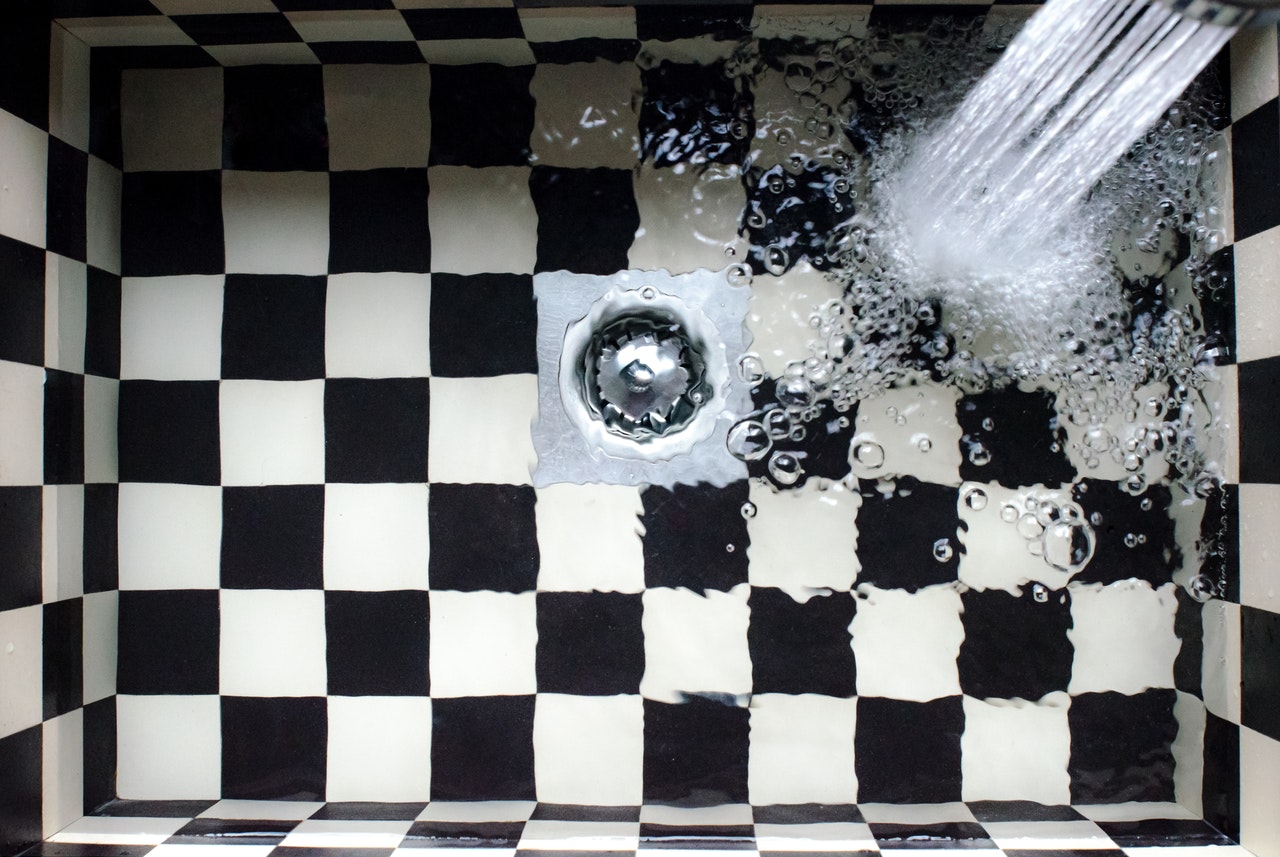 Can you guess what is the biggest enemy of a shower drain? Its hair, soap scum, and other foreign objects. These obstacles tend to cluster up and cling to the walls of the shower drain. When they get too thick, they start clogging your shower drain and end up not draining properly. It becomes so troublesome but instead of calling the plumber every time you face this problem, an easy and convenient solution to this is to get a shower drain cover.
Best Shower Covers:
So, in this article, we have written below some best shower drain cover reviews to break down this topic into further details for you.
1. Danco Universal Bathtub Hair Catcher
If unclogging your drain every time looks too much then consider the Danco Universal Bathtub Hair Catcher (10306). It is super convenient to install without any tools required to do the task. Also, it works great in ensuring that blockages and foreign objects are terminated. This drain cover is made up of a flexible PVC material so you can expect it to sit on almost every drain as well as fit into it well enough.
Key Features
Functional basket: It supports the drain cover thus making sure the protection is strong.
Tiny pegs: They entrap unwanted objects and hair to ensure that your drain is rightly secured from getting blocked.
Pros
It doesn't let the flow of water to slow down.
Fits into the shower drains of diameters varying from 4 inches to 4.5 inches.
Catches hair as publicized.
Stays in its place.
Cons
It takes some hard work to clean the drain cover.
2. TubShroom Tub Drain Protector Hair Catcher
This drain cover is very convenient to fit on our shower drain considering that it sits nicely and perfectly. As it fits neatly, this drain cover is consistent to grab any hair that passes close by. It arrives in five different and whimsical colors which are autumn orange, organic green, marine blue, neutral gray, and clean white. This means you can find the one that suits your sink or shower drain. This cover is convenient to clean as it only needs you to wipe it. You will not need to use any chemicals or face the inconvenience of dealing with all the mess.
Key Features
Cash-back guarantee: It enables you to return the product if it fails to meet your expectations and the offer lasts for 60 days.
Comprehensive design: It fits in any strainer.
Pros
The water flow doesn't stop.
Great for people having long hair.
The trapped hair gets hidden to keep the sink clean.
Grabs all types of hair including your pets.
Cons
It works okay but not as great as publicized.
3. LEKEYE Shower Drain Hair Catcher
This shower drain cover prevents the drainage from clogging. The material is stainless steel which prevents rust growth which makes it super durable. It has a semi and circle structure which permits the water to flow smoothly. Preferably, the edges are made of silicone which makes it perfect for blocking foreign bodies. However, due to the production using fine material, it is super easy to clean.
Key Features
Oval-shaped holes: They proficiently catch the hair, therefore ensuring that they don't reach the drain. The best point is, the holes attain that without clogging the drainage.
Stay put design: The drain cover will not leave its place even during a fast flow of water. Ultimately, you don't need to keep fixing it now and then.
Pros
Catches hair and holds them outside the drain.
Looks amazing and sits perfectly.
Stops bugs from getting in the house through the sewer.
Super convenient to clean.
Cons
The drain cover is a little large.
4. Umbra White Starfish Hair Catcher
Presently, it does not require much effort or money to keep your drain blockage free. It is because of innovative devices like Umbra White Starfish Hair Catcher. This cover seems natural in its aquatic space and performs its job greatly. It measures 6 – ¼ inches in diameter by ½ inches high. It also has the perfect size to fit over shower drains and holds a starfish design which enables it to stay at its place to grab hair before it reaches the drain.
Key Features
Convenient usage: You just need to press down the drain cover on suction cups to hold securely and let it do its work.
Multiple suction cups: There are five suction cups so they provide a reliable and secure water-resistant seal to your shower drain.
Pros
The size is perfect and not much big.
Sits on shower drains greatly.
Works amazing for catching hair.
Gives a fantastic and fun look at the washroom.
Cons
The suction cups could've been nicer.
5. OXO Good Grips Silicone Drain Protector
Your shower drain truly needs this drain cover. It is said on behalf that it stops hair, soap scum, and other foreign objects and therefore keeps it fresh and clean. The drain protector is presented in a tall dome shape that helps both popups drains as well as flat drains. It is manufactured of silicone and stainless steel and afterward weighted to ensure that it stays in its place even when the water flow is fast. Its silicon rim makes it to stay in its place, whereas its corrosion-proof stainless steel construction makes it dependable and long-lasting.
Key Features
Tall, dome shape: It is an unusual and musing design that makes the drain cover to work with both the flat and pop up drains.
Weighted design: This is one more thoughtful move by OXO. The weighted design makes the drain protector stay in place and thus will make you avoid the hassle of keeping it adjusted.
Pros
Can be cleaned easily.
The weighted top enhances stability.
Put an end to clean the drain every so often.
Long enough to fit easily over most pop up drains.
Cons
It slows down the flow of water.
6. SlipX Solutions Stop-A-Clog Drain Protectors
The diameter of this unclogging drain cover is 3 inches and the outer diameter is 5-¼ inches. This size makes it easy to fit in all standard shower drains. The cover is very protective due to the measurement so it is preferred by most of people. Also, it helps in keeping the bathroom clean and unblocked.
Key Features
Universal design: This protector fits perfectly over the standard shower drains.
Vinyl material: It is corrosion-proof when open to the water. Yet, it's super easy to clean.
Pros
Simple to place onto the drain.
Very convenient to open.
Avoids the shower drain to clog with hair.
It won't move after installation.
Cons
Frequently needs to be cleaned.
7. Good Living Self-Sealing Hair Catcher
The Good Living Self-Sealing Hair Catcher is a lifesaver cover designed to resolve the issue of blocked drains easily. It grabs hair, soap scum, and other foreign objects while enabling water to flow. Because of this, you can have a completely functional drain all year around. It also seals on its own and mixes with the present decor effortlessly. Plus, it is highly affordable and long-lasting
Key Features
Comprehensive design: This shower drain is designed to sit on most shower drains, bathtubs, and sinks.
Easy lift: It makes the cleaning of the drain cover super quick and easy.
Pros
Seals greatly to the shower drain.
Doesn't stop the water flow.
Works great at grabbing hair.
Can sit at multiple shapes of drains.
Cons
8. Uxoz Stainless Steel Drain Hair Catcher
If you are willing to buy a shower drain hair catcher then you should go for the Uxoz Stainless steel drain hair catcher. This recommendation is due to its high-quality product and it is vulnerable to rust growth. It has walls that will allow water to drain without clogging or slowing down. This drain cover comes with rubber rings of four sizes that go with most shower drains and washroom sinks. The drain cover supports the drain sizes varying from 1.35 inches to 1.75 inches.
Key Features
Tripod top fixed design: It is slip-proof and larger than a pipe. It helps in making sure that hair, soap scum, and other foreign objects don't reach the drain.
Regular hexagonal honeycomb design: It possesses the highest adherence and makes sure that it leaves more space for smooth drainage.
Pros
It matches most of the shower drains.
It keeps the drain clean and it is very easy to clean as well.
It has 3 extra rubber rings included in the package.
It fits in quickly and easily.
Cons
Clogging happens very quickly due to the tiny holes in the cover.
9. TubShroom Stand-Up Drain Protector
TubShroom features the standup drain cover. Also, presenting a comprehensive drain cover design that works with 2 inches standup shower stall drain. Once fitted, it grabs all the hair which comes towards its way. It also does that without slowing down the flow of water. Depending on its design you can expect it to work nicely and grabbing every type of hair including your pet's hair, this means you can be confident enough to bathe your dog while knowing that no drainage system will get clogged. It also terminates the need to use chemicals to unclog the drain.
Key Features
Distinctive design: It can fit any 2 inches stand up shower drain.
Multiple colors: They possess three different colors that are white, blue, and gray. They make it convenient to suit your sink color perfectly.
Pros
Easy and simple to clean.
Doesn't slow down the water drainage flow.
Grabs all hair and works amazing.
Installs conveniently and quickly.
Fits easily into the drain.
Cons
Stands up higher than a normal shower drain cover.
Conclusion:
It is unlucky of you if a large amount of your hard-earned money is wasted on unclogging your shower drains. That's the reason we introduced you to a budget-friendly technique to keep your shower drains working all year round. With the shower drain covers, you will only need to spend just once that is for purchasing them. They work efficiently well in keeping the drains unclogged and this gives them the foremost importance in every household.