Is there a stench of sewer gas in your bathroom? Is there water dripping from the toilet bowl? It's possible that your toilet flange has to be changed. Before replacing a damaged flange, it's a good idea to learn about the different materials and sizes of flanges to make sure you're getting the proper one for your toilet.
Choosing the right toilet flange can mean the difference between a worry-free toilet and one that requires your time and attention again.
This small piece of hardware under your toilet is crucial to keeping it in good operating order. Because it isn't easily accessible, most of us only inspect it when a red sign appears, such as leaks or odors. Investing in a new flange maybe your best option at this stage.
Fortunately, there are various varieties that fit all toilets, and replacing one is rather simple. We'll look at the top toilet flanges on the market right now in this article.
Best Toilet Flange to buy in 2024
NEXT BY DANCO All-in-One Flange Kit
Toilet wax can be a pain to clean up, and plunging too hard might ruin the wax ring. The Perfect Seal wax ring, which is particularly constructed with a rubber gasket that encapsulates the wax and creates a hassle- and mess-free installation, is included in the Next By Danco All-In-One Toilet Installation Kit.
The rubber gasket also forms an airtight seal, preventing dangerous sewage fumes from entering your home. Unlike traditional wax rings, the revolutionary design generates a 3X stronger seal between the floor and the drain.
Most regular toilet installations are compatible with the universal design. Adapters are included in the kit to meet practically any situation; the flange can be installed anywhere from 1-1/2 inches below the floor to 1/2 inch above it.
The wax ring can also be moved without making a mess at any moment! The ring is encased in a specially engineered rubber gasket, making it simple to modify the placement if necessary.
---
SIOUX 889-GPOM FLange
This device may be useful if your drain opening isn't precisely where you want it to be. The body of this offset model is made of PVC and has a slight elbow. This feature allows you to move the toilet away from the drain by 1.5 inches.
The flange is built with a top ring made of durable 430 stainless steel material and is designed to fit 4-inch pipes. As a result, you shouldn't have to be concerned about corrosion or rust.
Furthermore, the ring may be simply twisted to change the toilet bolt set A 1.25-inch rubber band is located toward the bottom of the flange to ensure a snug fit within the drain. It's made of elastomer rubber, a type of rubber that can endure chemical interaction.
---
Oatey GIDDS-173390 43539 Replacement Flange
This toilet flange is made to suit pipes with a diameter of 4 inches. It's made of PVC plastic, which means it won't corrode like conventional metal. This product should be a perfect replacement for a cast-iron flange. It will work with cast-iron pipes, but it will also work with drains made of other materials.
A rubber band is included to keep it firmly in place inside the pipe. Some consumers were able to utilize this hardware to replace their old flange without having to remove it.
Reviewers praise the product's ease of use and the fact that it does not require the assistance of a plumber to install. Despite the fact that it is constructed of plastic, they are pleased with the product's quality and longevity. It even comes with 3-inch high stainless steel bolts for a seamless installation.
---
NEXT BY DANCO Toilet Flange
This model was created with simple fixes in mind. Removing an old flange is not only time-consuming and exhausting, but it also puts you in danger of harming the pipe. If you don't know much about plumbing, you might have to seek some help.
You may use this device to remedy your water leak problems without having to touch the old flange. It's also backward compatible with all previous drains and hardware. You won't have to worry about whether it'll fit your pipe configuration. Place a wax ring on top of the current hardware and then place this new flange on top of it. Use the two steel screws that come with it to fasten it to the floor. For further stability, use the two stainless steel washers that come with the kit.
---
Oatey 42255 Closet Flange
This toilet flange is made up of various high-quality and long-lasting components. It has a cast iron body with a brass ring on the inside. Both materials are exceptionally long-lasting and water-resistant, assuring that the product will last for a long time.
A rubber band is located in the inner circle, toward the bottom, to keep the hardware held inside the pipe. A one-year warranty is included with this high-end device.
Many reviewers were pleased with the results after using this model to replace an old cast-iron flange. Despite the fact that it is a heavy-duty type, they found it to be simple to put up, and the majority of them were able to do so on their own.
However, keep in mind that the edges are thick, so you may need to drill deeper into the flooring to accommodate the extra thickness.
---
Fluidmaster 7530P8 Universal
The Fluidmaster 7530P8 Universal Better Than Wax Toilet Seal is unquestionably superior to wax seals. This gasket, made of modern materials, aids in the installation of a toilet on any 3-inch or 4-inch drain line in the same way as a wax ring would, but without the mess.
Better Than Wax can be moved and repositioned without spreading or breaking the ring, or spreading wax on your hands, floor, or toilet, unlike wax.
Plus, you won't have to worry about leaks from excessive plunging. For quick and easy installation, Better Than Wax includes a spacer for use with recessed flanges as well as robust no-rust brass bolts and hardware.
---
Set-Rite Toilet Flange
When reinstalling the toilet on the original closet flange, bathroom renovations frequently include new flooring, which might cause issues. To guarantee an effective seal, the sealing surface of an existing flange must be above the finished floor height. Reworking existing piping to restore the sealing surface can be costly, therefore a flange extension solution like Set-Rite can solve the problem in minutes.
The Oatey Set-Rite Toilet Flange Extension Kit is a watertight option for lifting the toilet flange during a remodel that is UPC listed. With various spacer widths, it can rectify flange heights ranging from 1/4 in. to 1-5/8 in. To complete the installation, the kit contains four various size spacers and six self-tapping screws. For nearly a century, plumbing experts have trusted Oatey products.
---
The important things to keep in mind
Unfortunately, there is no one size that fits all solution. It is available in various shapes, sizes, and thicknesses as well as materials. Each is designed with different piping types and requirements in mind.
Flange configuration
When buying a flange, you can find four basic shapes and types.
Conventional models: designed for placement around or inside pipe openings. They are usually a few inches deep.
Deep sealing flare: This model penetrates deep into the pipe. Available up to 12 inches deep and sometimes designed to fit inside older flanges.
Offset Flange: When the pipe opening is too far or too close to the wall, this model allows quick and easy adjustment. It has elbows so you can adjust the flanges in centimeters.
Repair Type: If you do not want to remove the existing flange, you can connect these models to the damaged hardware.
Exact diameter
All models are available in two sizes, 3″ or 4″, if you want to install the flange inside or on top of the hose. Before choosing a product, measure the size of the opening to choose the right model.
Exact thickness
As already mentioned, the flange must reach the floor level. If your basement is dense, you may need spacers or extenders to achieve the desired height.
Portable ring
Some models have a rotatable ring over the flange. You can then easily adjust the toilet bolt to properly insert even after flanged. A product with a fixed cycle must point in the right direction from the start.
Wrapping Up
It's not ideal to discover a toilet leak just to learn that the flange needs to be replaced. It also needs some plumbing expertise. You'll need to know what aspects go into making the ideal toilet flange, as well as how to install one properly. Fortunately, there are a variety of possibilities, and flanges are designed to suit a variety of toilets and pipes. To begin, measure the size of your drain to find a model that fits. Then choose the shape and materials that best suit your needs.
It can be difficult to choose the best toilet flange among the many alternatives available. We've analyzed all options to make your decision easier. We evaluated the shape, quality, and material, as well as consumer feedback.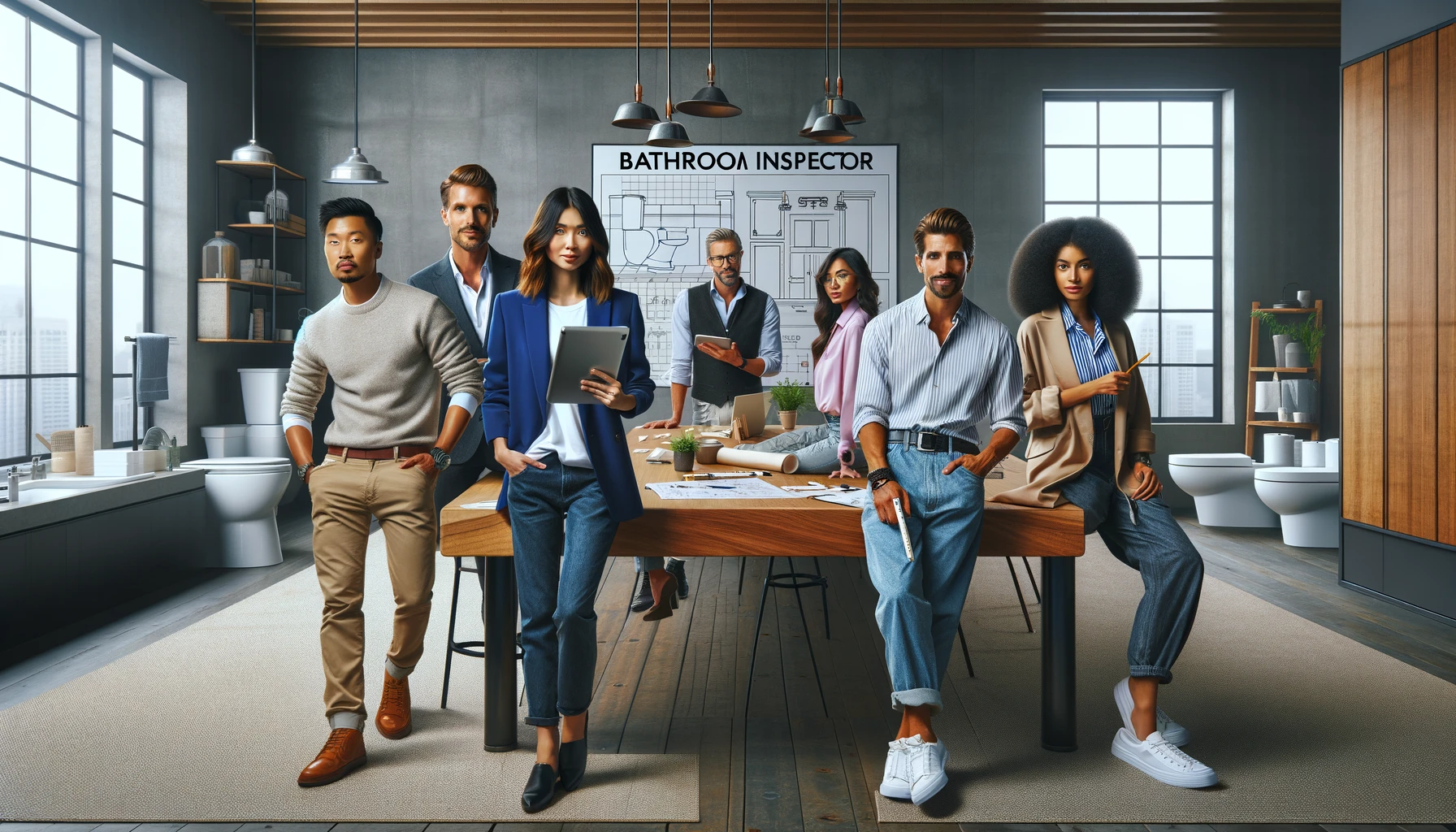 A group of home improvement enthusiasts and bathroom design experts, combines in-depth knowledge and a shared passion to deliver engaging, informative content that guides readers through the world of bathroom innovation and style.