Everyone faces problems with their bathroom sinks when the smelly water backs up into the sink or shower. On the other hand, the slow water coming through the tap when you're on time creates frustration. We all want to get rid of these small problems as they make us uncomfortable early in the morning. Are you also facing these problems like me? Well, if yes, Green Gobbler will be the only solution to all these problems.
What is Green Gobbler
Before moving towards the reviews, let me introduce you to Green Gobbler first. Green Gobbler is a drain opener that is manufactured by the company named Telebrands. It is commonly known and well-acknowledged as it helps to clean the drain and keeps them fresh and flowing freely. After reading a number of reviews on Green Gobbler, we came to know that it is the best drain cleaner on the market.
Also, 3 of the Green Gobbler products are ranked among the best Home & Kitchen Cleaning Supplies.
Green Gobbler reviews
Green Gobbler is the most powerful, eco-friendly (1), and biodegradable drain cleaner. It works efficiently to plough through tough clogs and dirt in no time. It helps to clear out any bad odor around the house and its eco-friendly enzymes quickly remove and buildup.
How does Green Gobbler work
Green Gobbler contains powerful enzymes that gulp bacteria to liquefy fats, organic matter, and solid waste. The dissolving technology in Green Gobbler is heavier than the water in the drains. It sinks to the bottom and directly attacks the place where there is any blockage. Then, it removes the blockage quickly. The dense formula of Green Gobbler creates a coating that clings to the brain. In this way, any further bacteria and dirt buildup is stopped. The best part of using Green Gobbler is that it prevents backflow and backups. Also, it removes the bad odor caused by bacteria and makes your house feel fresh and look clean.
The detergents, bleaches, and other household cleaning products contain harmful chemicals and materials that seep into the watercourse. They create strong and harmful gases and they can harm marine life once the water is discharged in rivers. Green Gobbler works efficiently to dissolve these chemicals and helps offset their harmful effects. With Green Gobbler, these products are broken down and completely removed.
In How Many Ways can I use Green Gobbler?
As Green Gobbler is a multi-purpose drain cleaner, we would recommend using it around the house and beyond:
Kitchen:
In the kitchen, it can be used to clean oil, grease, food scraps, and animal fats.
Bathrooms:
In bathrooms, it removes the soap scum, cosmetic particles, and hair.
Septic Tanks:
Green Gobbler helps clean debris, toilet paper, bleaches, and sludge buildups.
Laundry Sink:
In laundry sinks, Green Gobbler helps in detergent, bleach, and lint.
Apart from all these, Green Gobbler is also used to clean septic tanks, garbage disposals, grease traps, RVs, lift stations. Also, it is safe to use in the dishwasher as well.
Significant features of Green Gobbler
Some of the features we loved about Green Gobbler are:
Green Gobbler is fine to use for most plumbing materials including PVC and metal.
It is a safe, biodegradable, and caustic-free cleaner.
The powerful enzymes work efficiently to provide a quick function.
The product does not emit any toxic odors. Its eco-friendly feature does not harm the environment.
It liquefies the detergents, sludge, soap scum, grease, fats, debris, soap scum, and hair.
Green Gobbler is safe to use in drains, bathtubs, showers, toilets, sinks, and garbage disposals.
It also helps to remove any toilet paper buildup in septic tanks.
The water flows smoothly through the pipes as the water flow is increased after clearing the debris.
Green Gobbler works efficiently to remove any bad odor caused by bacteria and removes drain flies to keep the environment fresh and clean.
The recent reviews on Green Gobbler say that it is safe for all pipes and is EPA approved.
Benefits of using Green Gobbler
Green Gobbler contains a wide range of products that will perfectly solve any draining problem in the house. Some of the benefits we found of Green Gobbler are:
· Multi-purpose:
Green Gobbler is known best to improve the water flow and remove the major buildup in septic tanks. It performs multiple functions and can be used in any household drain. You can use it in the bathtub, shower, kitchen, laundry, septic tank, and RVs on family outings.
· Highly functional:
As Green Gobbler is a durable and user-friendly product, it is safe for everyday use. It works quickly and uses rapid hair and toilet paper removal technology.
· Economical:
Green Gobbler is equipped with powerful enzymes that work fast to remove the buildup. In this way, it saves us from commercial cleaning costs and the hefty and frustrating plumbing.
· Eco-friendly:
Green Gobbler is EPA approved and does not contain any harmful chemicals that will disturb the marine ecosystem. It is a safe and biodegradable material.
Customer reviews on Green Gobbler:
Many customers claim that it is a versatile product and tackles many plumbing issues. Barbershops like the product because it has a fast hair removal ability. It is known as the best product for removing hair in the drains.
The industrial-strength cleaner:
Green Gobbler is non-corrosive so, it is safe to use for all kinds of pipes and plumbing materials including PVC and copper. It will not corrode or rust the plumbing materials.
If your plumbing systems contain years of buildup, Green Gobbler will function quickly to remove it.
It effectively dissolves fats, oils, and grease.
The heavy-duty liquid formula of the Green Gobbler works perfectly on the toughest clogs.
Due to its strong effect, Green Gobbler can easily break down the hardest chemical matter.
Drain Opening Pacs:
Green Gobbler comes in powder packs of 5s. It is of one-time use and customers love it because it is convenient and easy to use. Although it is simple and easy to use, the instructions are mentioned clearly in each pack.
With the Green Gobbler in hand, there are no spills or leaks and also, the measuring and pouring are cut down. The Power Pac includes a drain snake that easily goes into the drain to lift out the hair. Once you insert it in, it will bend and hook the hair, making it easy to lift the hair out.
How do I use Power Pacs?
For using Power Pacs, the instructions are easy as mentioned below:
Open the pack of powder and pour it into the drain.
Add hot water into it and leave it for half an hour.
If the clogs are tough, it is better to leave it overnight.
Flush the drain with water to clear out the remaining matter.
Green Gobbler septic saver
Septic tanks can get clogged up because all the water from the household drains collects into them. It results in slow water flow from these tanks and must be cleaned once per month to avoid these problems.
If you are also facing this problem, we will recommend you use a Green Gobbler septic saver because it is safe to use in septic tanks. It works efficiently and quickly dissolves the chemicals, sludge, and toilet papers that have blocked the septic tank.
The bad odor caused by this clogging will also be eliminated with its powerful enzymes and the bacteria will be dissolved. Placing the water-soluble pods in the septic tanks will also flush the gunk away. If regular cleaning is ensured, the tank will remain bacteria-free as well as odor-free. Green Gobbler is a good choice for septic tanks as it reduces the costly commercial cleaning and makes the septic tanks durable and looks fresh.
EPA compliant:
The Green Gobbler drain cleaner is EPA-approved, meaning that it guarantees your safety when you are using it. It is made with all the eco-friendly ingredients that help to deodorize the house, workplace, and the general environment.
Although it has strong enzymes for killing bacteria, Green Gobbler does not contain any harmful substances that can cause burning of the skin or irritation in the eyes. It contains no bad odors or chemical fumes and does not harm marine life. Instead, the enzymes it contains are eco-friendly and biodegradable that will not remain in the water.
Pros:
Eco-friendly
Biodegradable enzymes
Durable
Multi-purpose
Economical
Works quickly and powerfully
Reasonable price
Does not emit chemical fumes
Cons:
Some users feel that they use plenty of hot water to get little or no results, which increases their energy costs.
Drains do not clear as fast.
Some of the blockages were so hard that six packs were not enough for those clogs.
Green Gobbler vs. Drano:
There are very few similarities in the functions of Green Gobbler and Drano. Here are the differences:
| | |
| --- | --- |
| Green Gobbler | Drano |
| The makers of Green Gobbler claim that it does not contain harmful enzymes and is biodegradable. | Drano is more effective and it not only clears clogged drains but also prevents further clogging. |
| Gloves or protective clothing is not required while using this product. | Gloves should be worn as some of the Drano products contain harmful acids that can damage the skin. |
| It is safe to use in most plumbing materials as it is less caustic. | The products contain warning labels to protect your hands and eyes from contact. |
| Its products do not emit harmful chemical fumes to irritate the eyes or sinuses. | Chemical fumes are emitted so it is better to use the product in ventilated areas. To help flush buildup in the drain, you have to plunge after applying it. |
Conclusion
We will recommend Green Gobbler because we find it better than the other products. The main reasons are that it works fast, is user-friendly, and is biodegradable. It saves money and time on high maintenance costs and is safe to use in any plumbing system. Also, it is one of the best drain cleaners that remove unsightly hair from the drains.
Many of the customer reviews claim that Green Gobbler is an eco-friendly, durable, reliable, and powerful product that acts fast. Green Gobbler is the best product for free-flowing drains, kitchens, and bathrooms. As it quickly clears blocks and bad odors, every room in the house will look clean and smell fresh.
Green Gobbler contains strong enzymes that will work where you cannot. One application of Green Gobbler will quickly clean, unclog, and deodorize the drains. It will create a clean and fresh environment in the home.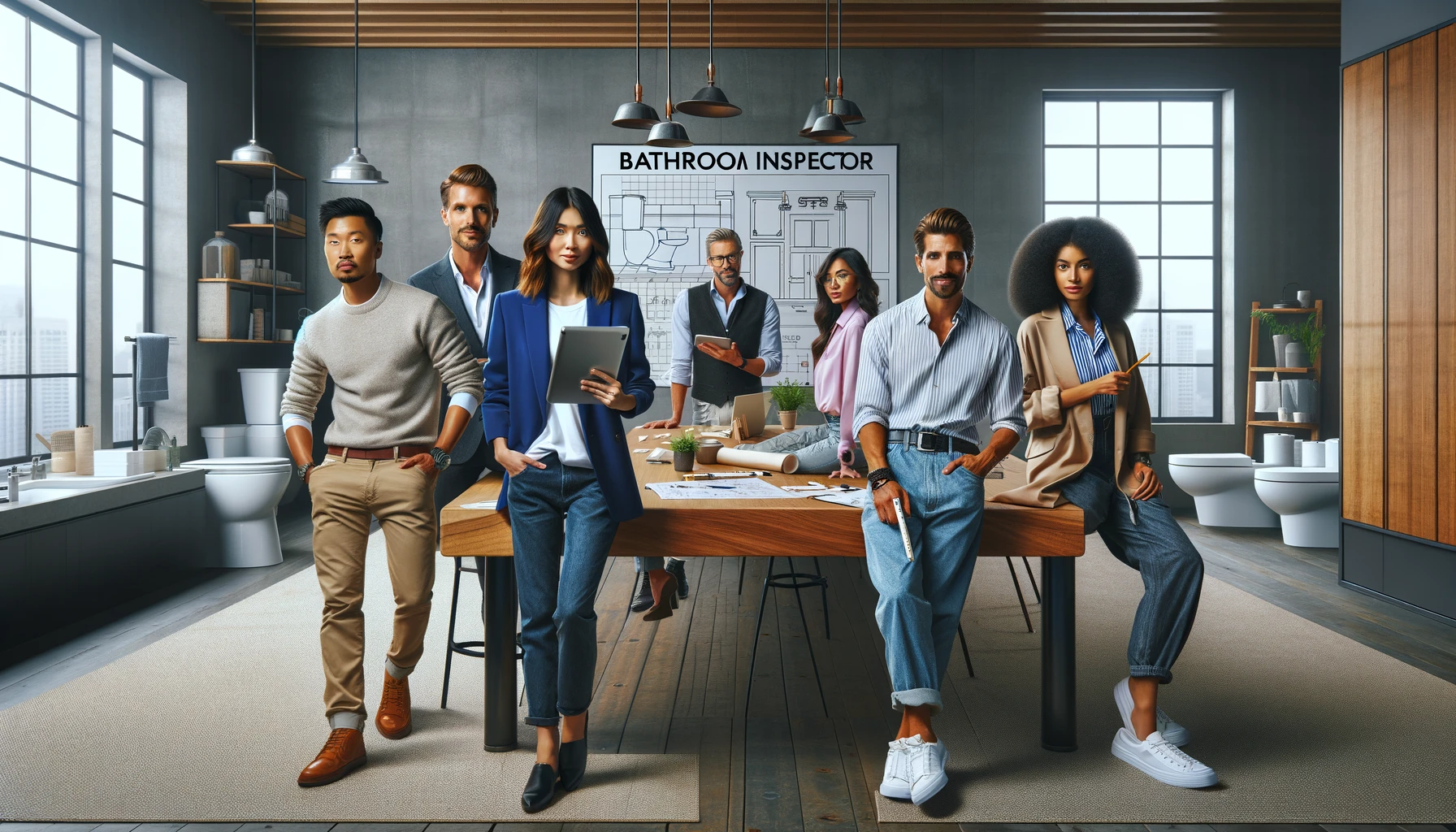 A group of home improvement enthusiasts and bathroom design experts, combines in-depth knowledge and a shared passion to deliver engaging, informative content that guides readers through the world of bathroom innovation and style.